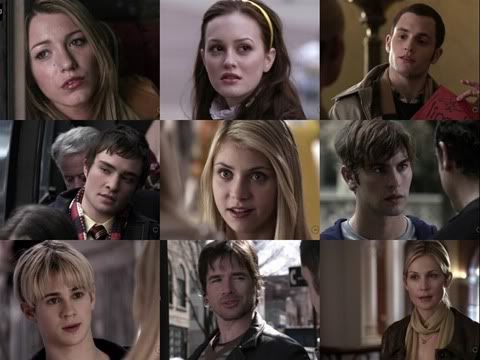 Who Is Gossip Girl? Gossip Girl Season Finale 2 – Gossip Girl Finale aired this evening and as usual there was a lot of drama.The episode has the world asking one big question who is gossip girl? Well here are few clues to the answer:


o A couple gets engaged … and stoned.
o Carter Baizen makes a surprise appearance.
o Vanessa will definitely be around next season.
o Reluctantly, J decides she wants to rule the school.
o When Serena tries to unmask Gossip Girl, it backfires. Hard.
o We find out Blair's roomate at NYU, and it's someone we know.
o While Jack Bass does not appear in the episode, he still plays a role.
o Someone we know – a dude – is falsely accused of being Gossip Girl.
o We now know what brought Serena to Santorini…or more accurately, who.
o Chuck Bass is branded a coward by Gossip Girl in the blogger's shocking graduation blast, and for a while, he certainly lives up to the billing.
o Lily and Rufus' long-lost love child, Scott, is alive, well, and in New York. No one knows his identity yet, but he has something up his sleeve
Wait there is more:
1. The couple that gets engaged is Lily and Rufus.
2. Carter comes to tell Serena about what happened at Santorini.
3. Vanessa and Nate end up going backpacking.
4. Jenny wants the social hierarchy to end so with the help of Blair, she takes over.
5. A bunch of people turn against Serena when she tries to unmask Gossip Girl. But in the end they meet at the Oak Room (everyone) for drinks. Gossip Girl says she will stick around for college.
6. Georgina gets the money back from Poppy and Gabriel, and requests that she will be Blair's roommate.
7. Jack and Blair apparently slept together on New Year's.
8. Jonathan is accused of being Gossip Girl, but he actually hacked into her e-mail and was granted access to various pieces of Gossip that will play an important role later. At some point, Gossip Girl releases all the dirt on the Upper East Siders.
9. Serena was looking for her father in Santorini. Carter will help her.
10. Chuck was branded a coward because he wouldn't tell Blair he loved her. In the end, they make up.
11. Scott meets Dan at a cafe. His mother thinks he's somewhere else, but he's actually following Dan. Dan doesn't know that Scott is who he is, but we know that Scott knows who Dan is. He even has a picture of Rufus in his rocker days and Lily and Rufus in an article together.
Rumor has it that Gossip Girl,is none other than Eric van der Woodsen, Serena's younger brother.
That's all we have for now on Who Is Gossip Girl? Gossip Girl Season Finale 2.
*Sponsored Links*
Conversations