Who Got Voted Off American Idol? American Idol Results 2010:Who Went Home On AI? – American Idol "4 Finalists Eliminated" was broadcast this evening on FOX.Some say those eliminated were a total shocker and others claim the four contestants who went home was predictable.Here is a recap of the episode.

The show opened with the group singing "America Boy",while the girls sounded great together,the boys were just awful.Now time for the drama,the first set of results were for the girls,Ryan announced that Siobhan, Haeley, Michelle, Katelyn and Katie were safe but Janell was sent home.Allison Iraheta took the stage to perform her latest single called "Scars" and did a great job.Now back to the drama where Paige, Lacey, Lilly, Crystal and Didi got the good news that they were safe but Ashley was told that her time was up.A video footage of Tyler rehearsing in boots and a bathrobe was shown and we have no idea why.Time for the boys to find out their fate ,Michael, John, Aaron, Todrick and Tim were told they were safe and Joe went bye bye.Kris Allen appeared to talk about his trip to Haiti and asked people to text "Idol" to 20222 to donate $10.Last set of results where Casey, Jermaine, Lee, Andrew and Alex were told that all was well ,but Tyler was sent home.This episode left us with one question ,why is Tim Urban still around?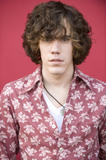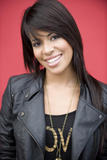 What are your thoughts on the episode?
That's all we have for now on Who Got Voted Off American Idol? American Idol Results 2010.
*Sponsored Links*
Conversations