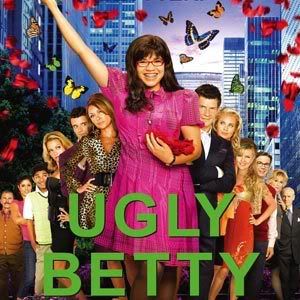 Ugly Betty Cancelled – Ugly Betty has been cancelled.EW is reporting that,ABC has decided to put Ugly Betty on hiatus starting on March 26 and will be replacing the show with episodes of Samantha Who? and the new Megan Mullally-Cheryl Hines comedy called In the Motherhood.An ABC spokesperson adds:

"Ugly Betty will return to Thursday nights at 8:00 p.m. following the run of In the Motherhood and Samantha Who?""The Thursday night block is a good opportunity to launch these comedies. That said, Betty is a solid performer and there is no question that it will definitely be back to complete its season, just without repeats."
Either Betty is gone for good or could return sometime in June.That's all we have for now on Ugly Betty Cancelled.
*Sponsored Links*
Conversations