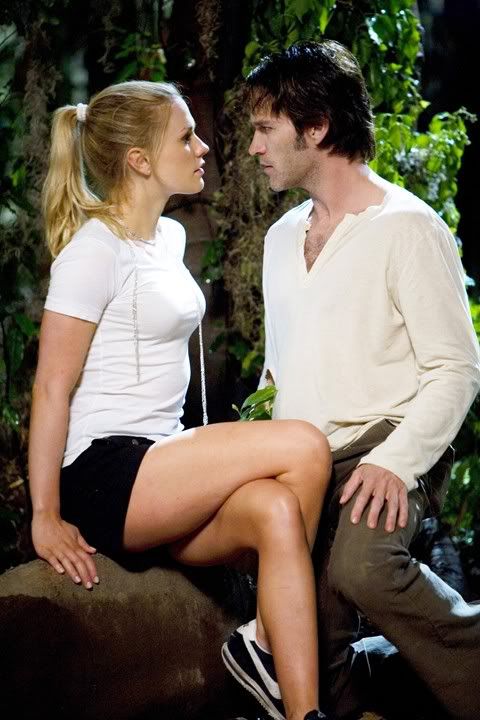 True Blood Season 2 Episode 1 – "True Blood" season 2 episode 1 called "Nothing But the Blood" aired today on HBO.Here is a description of the episode:

Another shocking murder in the small town of Bon Temps, Louisiana has the entire town reeling. Bill and Sookie's relationship is put to the test with the presence of newly made teen vampire Jessica and Sam's mysterious past with Maryanne starts to be revealed. Meanwhile, Jason's involvement with the Fellowship of the Sun becomes deeper with a leadership retreat.
Next week's episode will be called "Keep This Party Going".
That's all we have for now on True Blood Season 2 Episode 1.
*Sponsored Links*
Conversations