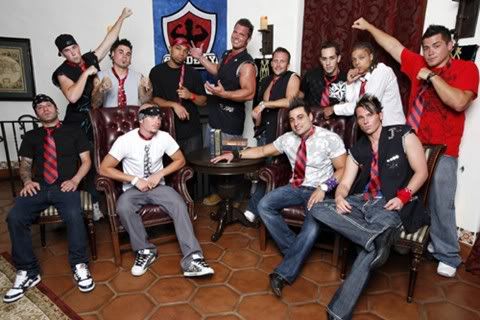 Tool Academy Season 2:VH1 Tool Academy 2 – Tool Academy season 2 premiered on VH1 on August 30, 2009.Episode 3 of this brand new season aired last night and it was not pretty.Here is what took place.

* J.Daddy was eliminated and his girlfriend Kathleen decided to leave him.
*The bottom three was composed of Charm, J.Daddy,and John L.
*The challenge winner was Mike,who won a romantic date.
*The lesson of the week was modesty,the tools had to learn this while farming.
That's all we have for now on Tool Academy Season 2.
*Sponsored Links*
Conversations