Tila Tequila was pictured going to Voda Spa in West Hollywood earlier today.
Great news for all the Tila Tequila fans in the world ,there will be "A Shot at Love with Tila Tequila 2" because Bobby Banhart dumped Tila.During MTV's live New Year's Eve programming, our favorite bisexual-Internet-celebrity said that Banhart had broken up with her because of her hectic work schedule.She said:

"He couldn't handle it," she said. "He broke up with me."
However, Banhart posted on his MySpace that :
"she never called me after the last show and no one would give me her number."
The second season of "A Shot at Love" will air this spring.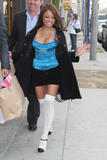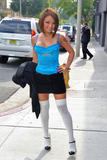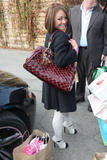 *Sponsored Links*
Conversations