The Big Bang Theory Season 4 Spoiler – "The Big Bang Theory" has continued to grow in popularity since its premiere, and with season 4 on the way, they have set themselves up with enough gags to keep the viewer's coming back. They will be taking Sheldon to an unexpected location sometime in season 4. The 1st episode will further the storyline that was introduced at the end of last season; Sheldon finding a woman that is just like him.
In the last installment, he turned to the internet to help him find a girl that was just like him and met Amy in a coffee shop and the two of them hit it off. You can bet on the fact that she will have a big role in the fourth season of the show.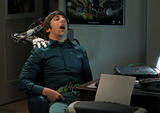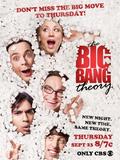 Reportedly, Sheldon will be going on a date and will be accompanied by Penny, and judging by the pictures that have been released, she does not appear to be having a good time tagging along with them on their rendez vous.
It will be interesting to see where they take the show throughout the 4th season. The writers have been good about introducing new plot points that extend through multiple seasons. They are taking the show in a bit of a different direction by having Sheldon enter a semi-relationship, but it appears that the new story will open new doors for character growth and maturation.
The Big Bang Theory – Season 4 Episode 1 called "The Robotic Manipulation" will premiere on Thursday September 23rd at 8pm.
*Sponsored Links*
Conversations