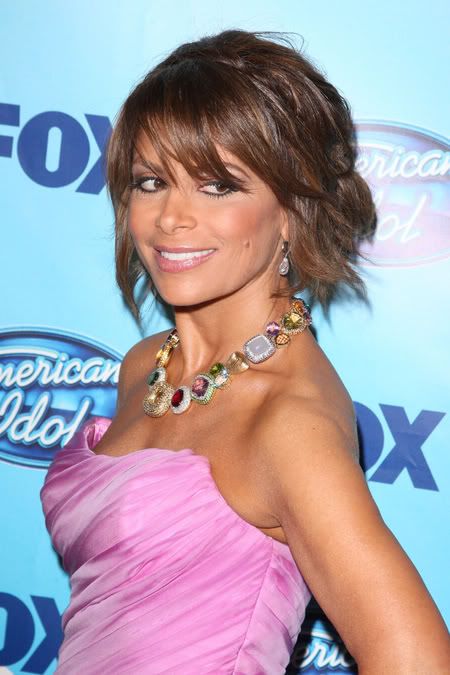 Paula Abdul On Leaving American Idol – Paula Abdul is breaking her silence and is speaking for the very first time about being fired from American Idol.The former judge told TV Guide Magazine:
"I don't think I can answer that right now," she replied when asked if she's planning to return to the judges' table. "I stand on principle where many people stand on money. I'm a hard-working artist. I've lasted in this business for 23 years. And you can't do that unless you are good at what you do. I believe in myself and you have to have your own self respect. And sometimes decisions are very difficult to make, but I've always believed that at the core I'm a survivor. There's not one thing I've done that I've really set my mind to that I've failed at."


On appearing on the Lifetime comedy Drop Dead Diva,she explained:
"The irony is I play a fantasy version of judge Paula Abdul and I've never had more fun. I'm playing a real judge in a courtroom speaking as Jane's (Brooke Elliott) conscience. I root her on and give her the gumption to do the things she needs to do to get what she wants."
Are you on team Paula?
*Sponsored Links*
Conversations