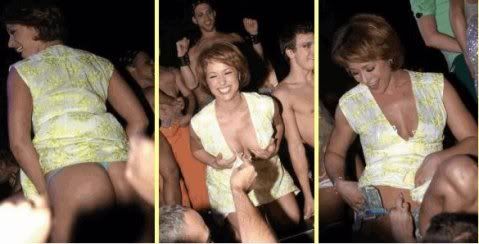 Paige Davis is coming back to host TLC's "Trading Spaces."Davis will be returning to the home makeover series beginning January 2008.
"Trading Spaces" is now produced by A. Smith & Co. Productions, the TV production company behind Fox's "Hell's Kitchen" and "Ramsay's Kitchen Nightmares."
Paige was fired in 2005 for exposing her ass and breasts (picture above) for charity.This was followed by news of a Paige Davis Sex Tape.
Wow,we will finally get some action on TLC.
*Sponsored Links*
Conversations