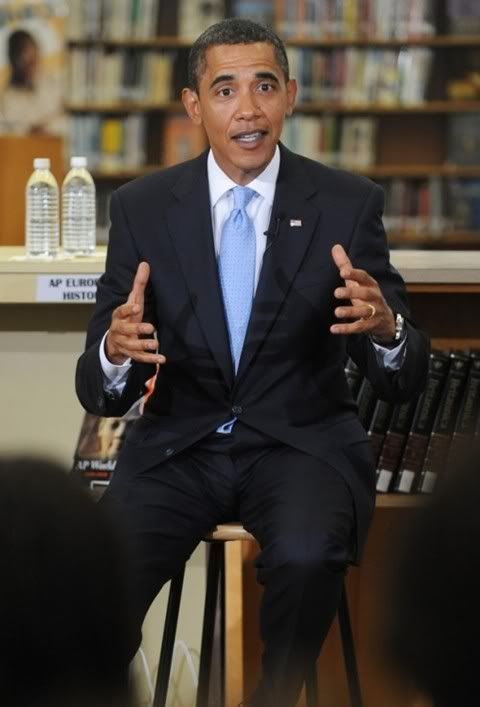 Obama On Letterman:The Late Show Video – Obama On Letterman video is here.President Barack Obama was on the "Late Show" Monday with David Letterman where they talked about health care,potatoes yes you heard right,racism and Iraq. Obama told Letterman:
"The main reason I'm here? I want to see that heart-shaped potato."
On racism Obama said:
"First of all, I think it's important to realize that I was actually black before the election."
To which responded Letterman:
"How long have you been a black man?"
Obama On Letterman video is after the jump.



That's all we have for now on Obama On Letterman.
*Sponsored Links*
Conversations