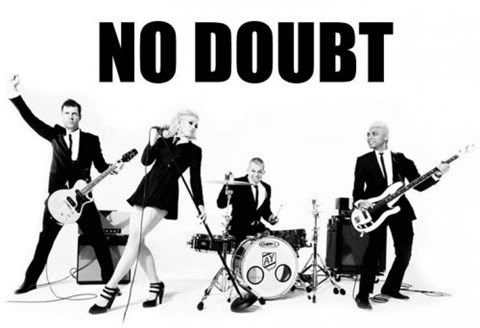 No Doubt Gossip Girl Performance – No Doubt is set to perform their new song called "Stand And Deliver" on the May 11 episode of The CW's Gossip Girl.According to The New York Post:

No Doubt will appear as the fictional band Snowed Out on the eagerly-awaited flashback episode intended to introduce G.G fans to the main characters on the show's upcoming spin-off. The flashback episode is set in 1983 Los Angeles and will follow a young Lily van der Woodsen (nee Rhodes) played by Brittany Snow.
"We've done plenty of television performances, as ourselves doing our own songs, but 'Gossip Girl' was a new situation," No Doubt guitarist Tom Dumont remarks in a new interview with The Post. "We're kind of like actors in the sense that we're doing something within a drama on television."
No Doubt will appear on Gossip Girl on Monday, May 11 at 9 p.m. on The CW.
*Sponsored Links*
Conversations