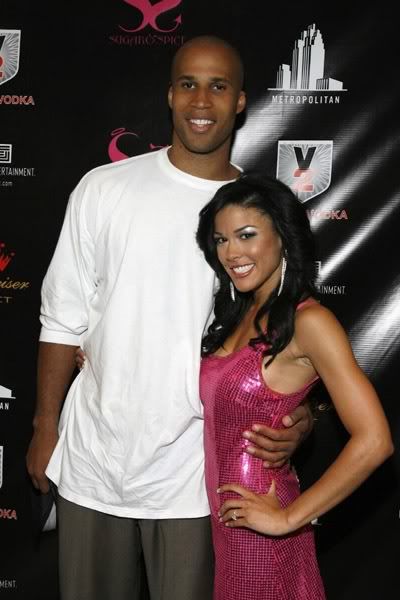 Kesha Nichols And Richard Jefferson Split On GMA – Kesha Nichols aka the bride who was dumped by her NBA player fiance Richard Jefferson hours before her wedding sat down with Diane Sawyer to talk about her past predicament.
Diane Sawyer: It wasn't an entire surprise to you?
Kesha Nichols:
No… It wasn't; just a troubled weekend. It was a month of four funerals that we had to attend between our two families and wedding showers and traveling back and forth, but it just all came to ahead that weekend. We had the discussion on Sunday night and I had flown back to New York. He had just confirmed in an e-mail, what we had both spoken about the night before.
Sawyer also asked her about the ring?
Kesha Nichols:
The ring is mine, the ring was a gift and my grandparents have it in North Carolina right now.


Have you talked to Richard?
Kesha Nichols:
I have not . One thing we agreed on, was that if we called off the wedding, he would not call me. He would let me have this time on my own to start over and not have him in my life, and not have him change his mind and say "oh let's get back together." It was a final decision, and he stuck to his word. So, I haven't spoken to him in two weeks and two days.
Then Sawyer asked if she was angry?
Kesha Nichols:
Not angry at all. Honestly, Richard did not do this to me, he did it for me. He cared about me and realized that this was not a relationship that we both needed to be in. He was just the one to verbalize what we both knew in our hearts.
You can watch the interview below.

That's all we have for now on Kesha Nichols And Richard Jefferson.
*Sponsored Links*
Conversations