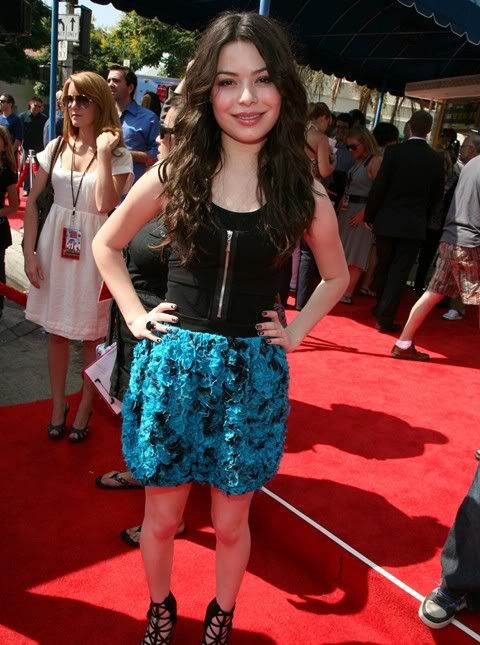 iThink They Kissed:iCarly I Think They Kissed Part 1 – Last night Nickelodeon aired "iThink They Kissed/Icarly I Think They Kissed Part 1".Miranda Cosgrove gets the chuckles over a medicated Jennette McCurdy in this new still from iCarly.The series creator Dan Schneider explained what happens in "iThink They Kissed," on his blog saying:


Sam (McCurdy) slips and tells Carly (Cosgrove) about the time she kissed Freddie (Nathan Kress), leading Carly to demand to know why her friends kept this a secret from her. Elsewhere, Spencer (Jerry Trainor) teaches an art class to prisoners.
"During the second half of this scene when Carly and Sam are talking, you'll see how Sam keeps pulling Carly toward her… and spastically wrapping her arms around Carly's head… and grabbing at Carly's hair. None of that was in the script. As we were shooting the scene, the pace and energy were feeling a little slow to me… not fun and funny enough. So the director and I ran on set and worked with the girls, suggesting to Jennette that she be more grabby, and to keep telling Carly to 'C'mere.' I loved the result, so when I got into editing, that's what I used in the episode."
What did you think of the episode?
That's all we have for now on iThink They Kissed:iCarly I Think They Kissed Part 1.
*Sponsored Links*
Conversations