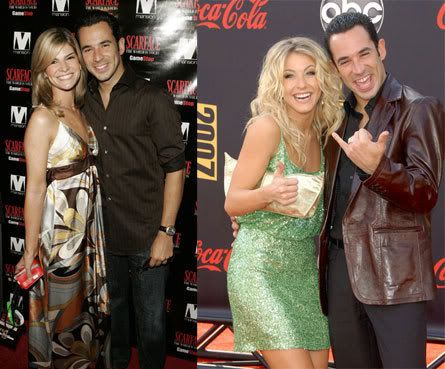 Helio Castroneves became the winner of ABC's "Dancing With the Stars" and lost his fiancee Aliette Vazquez almost at the same time.
Vazquez, who is a Miami-based business executive, announced that she had called off her engagement to the Brazilian race-car driver in a statement:

"There have been a lot of rumors and a lot of misinformation out there. This is a personal decision and I ask the media to respect the privacy of Miss Vazquez and her family. She has no plans to talk to the media, but reserves that right if she needs to clarify misinformation or defend her reputation."
The two have been dating for 6 years.
Blame the split on on the fact that last night Helio kissed his partner, Julianne Hough (above right) which created rumors that the two are dating.
*Sponsored Links*
Conversations