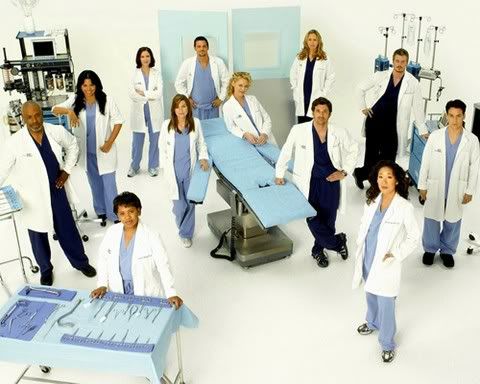 Grey's Anatomy Season 6 Premiere Good Mourning – Grey's Anatomy season 6 will be premiering on September 24, 2009 with 2 brand new episodes one called "Good Mourning, Part 1" and the other "Good Mourning, Part 2″/ "Goodbye".Here is what will happen during the two-hour event on Thursday at 9:00-11:00 p.m., ET:


In the first hour, entitled "Good Mourning" (9:00-10:00 p.m.), the hospital staff is left to deal with the aftermath of George's passing. Hitting the staff hard, they all find unique ways to get through the various stages of grief. George's mom returns, faced with the difficult task of deciding what to do with his organs. In the second episode, entitled "Goodbye" (10:00-11:00 p.m.), time has passed… Everyone is struggling after losing one of their own and are turning to any distraction they can find. Meredith and Derek seem to be consummating their marriage anywhere and everywhere, while Cristina and Owen have been instructed to abstain from sex by Dr. Wyatt.
That's all we have for now on Grey's Anatomy Season 6.
*Sponsored Links*
Conversations