Fans of the MTV's reality show "Jersey Shore" can begin their rejoicing, as it looks like a trailer for the new season has finally been released. Prior to the new video, there hadn't been much information about what the group had been up to, besides the fact that they moved back to Seaside Heights from Miami.
However, the new trailer shows all sorts of crazy antics that fans of the show have come to love and expect from the cast.
The new season is being called "Back to Jersey", and it looks like it will have everything that "Shore" fans have been dying for, and more.
There are the usual fights going on, as well as the hookups in the hot-tub, and small nudity scenes. However, there is brand-new drama that is coming in to play, such as JWoww's breakup with her now-ex-boyfriend.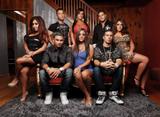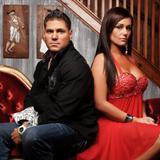 There is, of course, the ongoing tension and drama between Ronnie and Sammi, and a brand new cast member who is being introduced to the group.
Her name is Deena Nicole Cortese, and it seems that she's already made herself an enemy of Sammi.
MTV will air the newest season of "Jersey Shore" on Thursday, January 6 at 10 pm ET.
*Sponsored Links*
Conversations