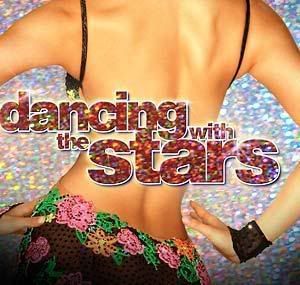 Dancing With The Stars:Dancing With The Stars TV Show New Cast – "Dancing With The Stars 7's entire cast has been revealed."Dancing With The Stars TV show will include Susan Lucci, Misty May-Treanor,Kim Kardashian,in total there will be 13 celebrities.Dancing With The Stars new cast also includes Lance Bass,Cloris Leachman, Toni Braxton, Ted McGinley, Brooke Burke, and NFL champ Warren Sapp. Dancing With The Stars season 7 has lined up Maurice Greene, chef Rocco DiSpirito, Cody Linley of Hannah Montana, and comedian Jeffrey Ross.Good Morning America announced Dancing With The Stars 'lineup.

"Dancing With The Stars TV show contestants names are as followed:
• Toni Braxton, singer, 40, and season one DWTS champ Alec Mazo
• Lance Bass, singer, 29, and Lacey Schwimmer
• Ted McGinley, actor, 50, and Inna Brayer
• Cloris Leachman, actress, 82, and Corky Ballas
• Warren Sapp, former NFL star, 35, and Kym Johnson
• Rocco DiSpirito, chef, 31, and Karina Smirnoff
• Kim Kardashian, TV personality, 27, and reigning DWTS champ Mark Ballas
• Maurice Green, Olympic gold medalist track and field star, 34, and two-time DWTS champ Cheryl Burke
• Misty May-Treanor, Olympic gold medalist beach volleyball player, 31, and Maksim Chmerkovskiy
• Susan Lucci, Emmy-award winning soap opera actress, 61, and Tony Dovolani
• Jeffrey Ross, 42, comedian, and Edyta Sliwinska
• Cody Linley, 18, actor, and two-time DWTS champ Julianne Hough
• Brooke Burke, 36, TV personality, and Derek Hough
Dancingwiththestars/ Dancing With The Stars will premiere on September 22 on ABC.
*Sponsored Links*
Conversations