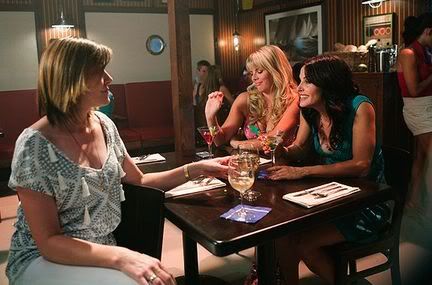 Cougar Town Episode 2:Season 1 Episode 2 Into the Great Wide Open – Cougar Town season 1 episode 2 "Into the Great Wide Open" aired on ABC,earlier tonight.The pilot was quite funny last week,although a little desperate on the edges.Episode 2 of Cougar Town was less funny nonetheless confirmed all the potential of this sitcom.


Courteney Cox is slowly adjusting to her role as Jules Cobb,she is very promising.Mara Brock Akil (Girlfriends,The Game) was recently hired as a writer,hopefully she will be able to bring more energy and jokes to the show.What are your thoughts on the episode? Do you think the sitcom is funny?
That's all we have for now on Cougar Town Episode 2.
*Sponsored Links*
Conversations