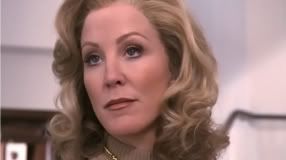 Celeste Cooper:Mother Knows Best – "Mother Knows Best" is a lifetime movie in which starred Joanna Kerns as Celeste Cooper.The film was released in April 1997 and here is the summary of the flick:

Socialite Celeste Cooper takes the definition of overbearing mother to a whole new level. It's not enough to dictate when her daughter Laurel gets married; she wants final approval of the groom, too! Turns out Celeste isn't keen on Laurel's choice, and she'll resort to some deadly tactics to bust the couple up. It's a jaw-dropping true story you have to see – especially since sexy Grant Show looks better than ever in it!
That's all we have for now on Celeste Cooper:Mother Knows Best.
*Sponsored Links*
Conversations